Het is het basismateriaal voor de productie van keukenkasten.
Voordelen:
hoge kwaliteit
rijke kleuren
verschillende formaten, diktes en oppervlaktestructuren
veelzijdigheid van toepassingen
weerstand tegen mechanische beschadiging en vocht
antibacteriële eigenschappen (bacteriën vermenigvuldigen zich niet op het oppervlak van de platen)
betaalbare prijs
Beschikbare decors:
éénkleurig
houtachtig
steenachtig
fantasie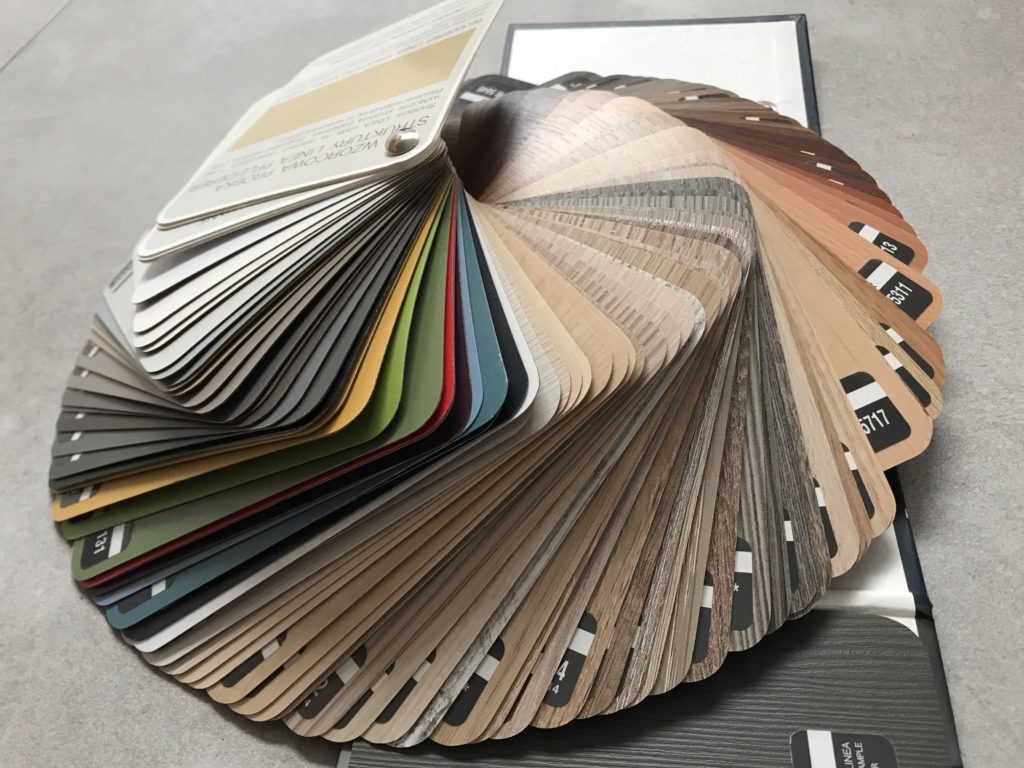 Voor het onderhoud van kasten met laminaatfronten wordt een zachte, droge of vochtige doek aanbevolen. Groter vuil kan worden verwijderd met een oplossing van afwasmiddel. Daarna verwijderen met een zachte, vochtige doek en afdrogen. Gebruik geen agressieve reinigingsmiddelen (bijv. oplosmiddelen) of poetsmiddelen.
Gebruik: voor de productie van meubelen, wanddecoratie en werkbladen.
Bekijk galerijen met onze projecten, er zijn onder anderen keukenkasten met laaminat